Christmas Chocolate Crackles
The students were a delight, apart from the delicious CCC (i.e. Christmas Chocolate Crackles!), the Bob-bons, with oversized jazz caps, jokes and riddles (of which Lincoln could very cleverly read!) the atmosphere was joyful and a great lead-in to Christmas!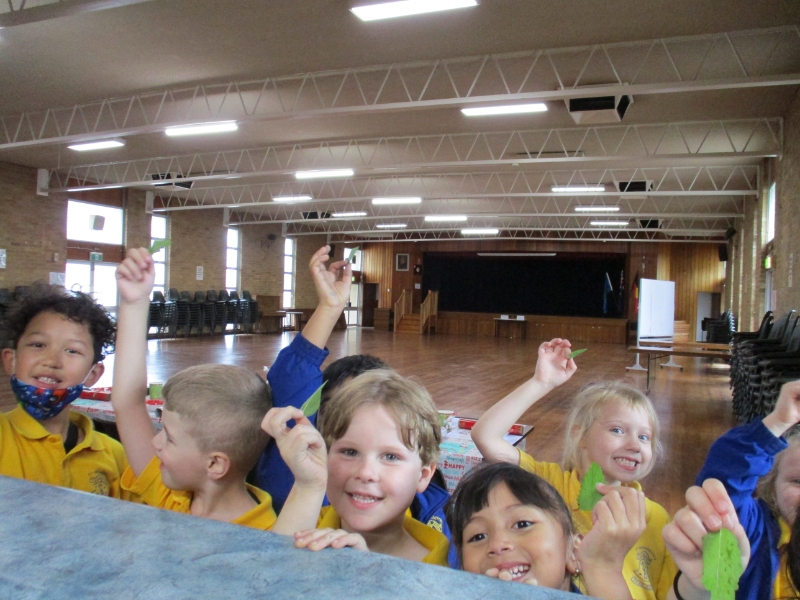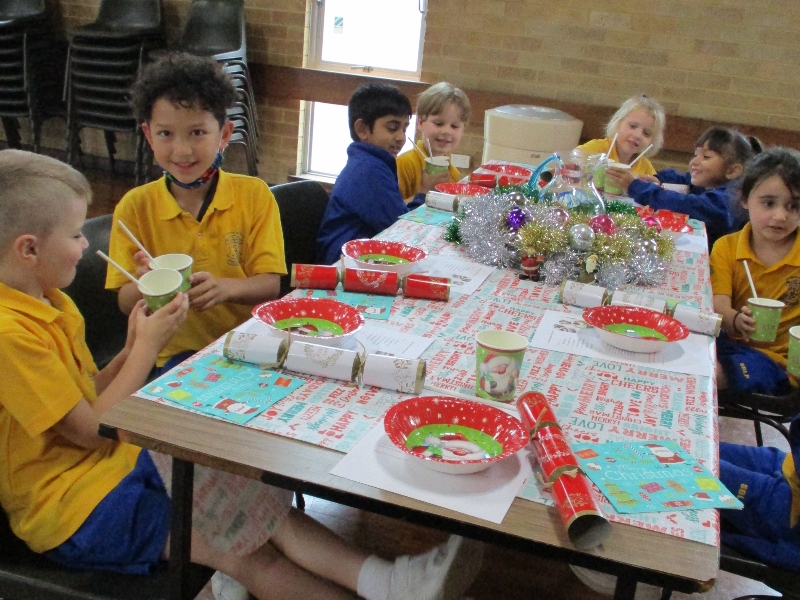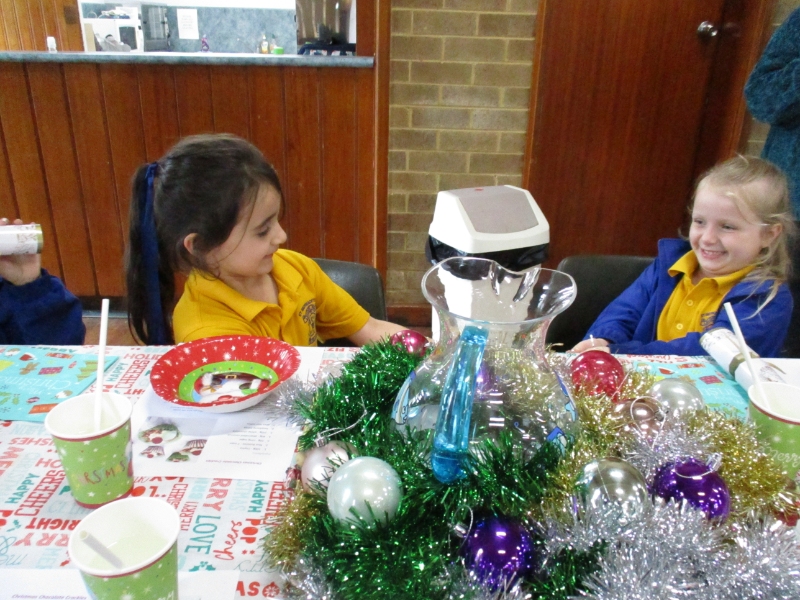 Learn to make this delicious treat yourself!
Ingredients:
100g - Copha
Rice Bubbles - 2 cups
50g - icing sugar
40g - desiccated coconut
150g - white chocolate
Raspberry lollies
Mint leaf lollies
Method:
Place 12 paper cupcake cases into a 12 hole muffin tin and set aside
Melted copha into a bowl and mix with the icing sugar, until combined.
Add the coconut and rice bubbles and mix to combine.
Divide the chocolate crackle mixture between the prepared muffin cases and gently smooth the surface.
Break the white chocolate into squares and place in a microwave safe bowl. Cook on 30 second until melted.
Add a little white chocolate to the top of each chocolate crackle and then decorate with a raspberry and mint leaf.
Place the chocolate crackles into the fridge for 30 minutes to set.
Utensils:
Knife, Mixing Spoon, Measuring Cups, Scalloped Paper Doilies, Bowls for mixing and microwaving, Cardboard Tray, Muffin Tins
Small bowls, Mugs, Straws, Serviettes, Tablecloth … Christmas decorations